"Ornithopters and Little Walkers"

This is a time machine.
It functions to decribe time in a non-linear manner.
As the motor spins, the mechanism throws a little crosshair onto the clockface at different points. Some times it will repeat the same hour over and over, some times it alternates between two or more hours.
Sometimes it misses all hours.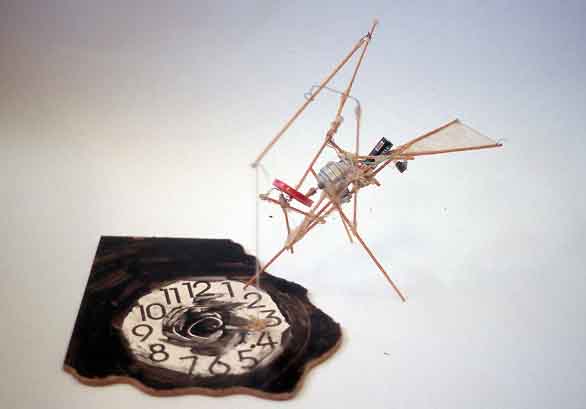 "Time Machine"