War Toys
an installation by Larnie Fox
May 6-May 24
Opening Reception: Friday, May 9, 5-9 PM
Gallery hours: Wednesdays-Saturdays, 1-6pm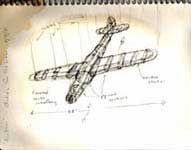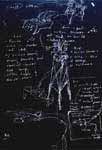 An installation of new kinetic sculpture by San Francisco artist Larnie Fox exploring his lifelong fascination with images of the machinery of war. War Toys reflects the artist's boyhood interest in things that fly, shoot, burn, explode or make noise, channeled now through his art away from war and toward a poetic reverie about science, space exploration and robotics. War Toys also evokes a common sense of ambiguity felt by those who are simultaneously horrified by war and at the same time amazed by the technology we have amassed to perpetrate mass destruction.
www.infoflow.com/larnie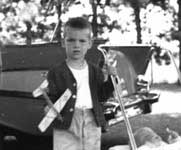 In the Foyer Gallery:

Charles Gatewood
Forbidden Photographs
May 6-May 24
Opening Reception: Friday, May 9, 5-9 PM
An exhibition of black and white and color photographs by acclaimed San Francisco artist Charles Gatewood, who has documented America's alternative culture for the past forty years. This exhibition is in conjunction with the opening of Forbidden Photographs, a feature film by Bill Macdonald about Gatewood's life and work, which opens at the Roxie Theatre the same evening and runs through May 15th.

Charles Gatewood will be present at the opening reception to sign copies of his many books, including his latest, MESSY GIRLS, just published by Goliath Books.
Leslie Scalapino and Enough
Reading and Publication Party
Wednesday, May 21, 8 PM
$5-10 sliding scale admission

May 21st will be a dual evening. Leslie Scalapino will read from her new book from Wesleyan University Press, which is her autobiography with a poem, Zither & Autobiography. This will be followed by readings, with San Francisco contributors, from O Books' Enough, edited by Rick London and Leslie Scalapino. Enough is an anthology of poetry and writings against war that includes fifty-eight poets whose contributions are interactive with the current time. In Enough, U.S., British, Palestinian, Iraqi, and Israeli poets speak back and forth to each other through the medium of their art.